22 October 2018, 13:36 CEST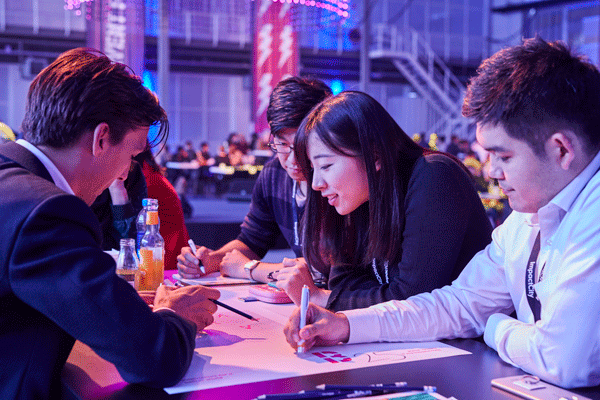 NN Future Matters, NN Group's overarching community investment programme, aims to empower people in the markets where we operate to support them in growing their economic opportunities.
Family Business Innovation Lab
As part of its local Future Matters programme, NN Life Japan launched the Family Business Innovation Lab in November 2017. This initiative aims to help young people whose families run a business to see the value and opportunity in participating in their family's business.
In Japan, a number of family-run small and medium-sized business (SMEs) are at risk of closure as their owners are unable to find successors. Through the Family Business Innovation Lab, NN Life Japan helps alleviate, even to a small extent, the serious lack of business successors in Japan.
Since November 2017, NN Life Japan has held workshops around Japan to share success stories. Young people who have already succeeded in innovating their family's business meet with potential family business successors.
Study tour in the Netherlands
Recently, NN Life Japan organised a study tour for students to visit the Netherlands. The study tour motivated and inspired the students by allowing them to view the business world from a new perspective and in a different environment.
Three Japanese students visited the Netherlands: a potential successor of an egg farm, a potential successor of a construction and packaging company, and a young entrepreneur who has already assumed responsibility for his father's golf course and who also runs a sports coaching initiative. During the tour, the students learned about sustainability, branding and design thinking. They also visited innovative Dutch companies as well as the Mauritshuis museum, to view its world-famous paintings by Dutch and Flemish masters from the Golden Age.
Forbes
NN Life Japan collaborates with the American magazine Forbes and sponsors the Small Giants Award in Japan. Small giants are businesses that 'favour greatness over growth'.
As part of the collaboration, journalists from Forbes joined the students on their study tour. They will feature the study tour in Forbes' November's edition (available online in December).