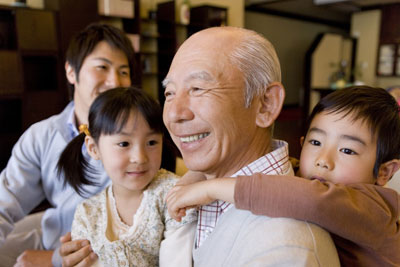 NN Group's strategy is to deliver an excellent customer experience. An important pillar of this strategy is our commitment to delivering products and services that are easy to understand and meet customers' lifetime needs. We also aim to be available to customers wherever they need us, and to make processes as efficient and effective as possible. This means we deliver value for money for our customers and stakeholders.
Innovative new value proposition
In 2016, in line with this approach, NN Life Japan launched an innovative new value proposition – COLI critical illness insurance. It offers protection to business owners from the risk of deadly diseases such as cancer, acute cardiac infarction and stroke. This specific risk was not yet covered by our existing insurance products, but NN Life Japan's latest product offers the highest insurance coverage in Japan of up to 200 million YEN. The product was developed to support business continuity when SME owners – NN's main target group in Japan - cannot stay at the helm of their company due to illness.

Improving our distribution capabilities
In addition, NN Life Japan opened a new sales office in Kitakyushu. This city is located on a territory of strategic importance, as it links Japan's main island Honshu and its adjacent island - Kyushu. The new sales office will cover Kitakyushu City and Yamaguchi Prefecture, estimated to have 30,000 and 40,000 small and midsized companies (SMEs) respectively. The new office will enable NN Life Japan to better