06 December 2019, 08:57 CET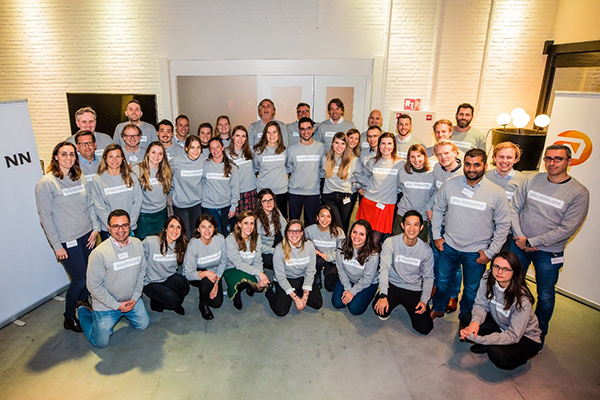 With innovation initiatives, NN aims to continuously improve our product offering to better serve our customers. In 2019, we launched the NN Innovation Method, a simple and structured approach to developing innovative solutions that put the customer at the centre of our activities.
The NN Innovation Method is the foundation of our efforts to explore and define new opportunities to engage with our customers around life events. While creativity and ideas are key ingredients, innovation benefits from a structured process to take an idea from a prototype to a scalable business proposition. Our innovation framework centres around the customer and advocates an iterative approach to innovation, based on experimenting and validating learnings.
One of the main characteristics of the NN Innovation Method is that it challenges assumptions. The mantra of innovation at NN is 'always talk with your customers'. This continuous dialogue is important as customer needs, technology and the way we interact with our stakeholders are all changing faster than ever before.
Examples in the Netherlands of propositions created using the NN Innovation Method are the recently launched 'Smart Move', and the cybersecurity help-line 'Cyberwacht'.
This year, we trained more than 50 colleagues from our across the company on how to use the method and activate it at every level in the organisation. They went on to train a further 1,000 colleagues in local training and awareness sessions.
In 2020, we will train more colleagues, run more experiments, learn from our successes and our mistakes, and continue improving how we serve our customers.