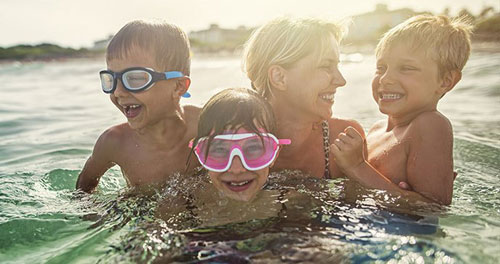 While on holiday, only half of the Dutch population feel relaxed. So say the results of a recent survey of more than 1,000 people in the Netherlands, commissioned by Nationale-Nederlanden.
Holiday stress affects women and young families the most, with less than half of young parents finding the time to relax on a vacation, while young couples and people aged over 65 are least affected. However, the most striking survey results are seen in the lead up to a holiday: the night before departure over half of women sleep poorly, compared to only 27% of men.
Packing is the biggest stress factor when preparing for a holiday, especially for women and families with children. In both groups, 38% of respondents experience so-called packing stress. However, fewer than a quarter of men are concerned about the contents of their suitcase. Leaving the house tidy and secure causes stress for 32% of women, but only 14% of men.
Work also causes tension in the lead up to a holiday. One in five Dutch people experiences stress when handing over or finishing work. More than 40% of Dutch people under the age of 65 even take work on holiday, to the dissatisfaction of their partners. Only 3% indicated that they are not unhappy when their partner works on holiday.
Here are some tips to ensure that holiday preparations can be just as relaxed as the holiday itself:
Pack late: research shows that people who pack their suitcases late, experience less stress. Pack your suitcase one to three days before departure, and use a list if you are afraid you might forget something.
Pretend to be at home: a quarter of respondents are concerned about the security of their home, for example due to the risk of burglary. But burglars are already scared off by the appearance of an occupied home. Use a timer to turn on lights every evening, ask a neighbour to collect your mail, and keep the curtains open.
Phone off; vacation mode on: the simplest tip – yet a difficult one - is to switch off your work telephone. If you do need to be reachable while on holiday, limit yourself to half an hour in the morning.
All of the results and more tips to enjoy a relaxing holiday can be found on www.nn.nl/relaxedopvakantie (Dutch only).