Capitalising on our combined strengths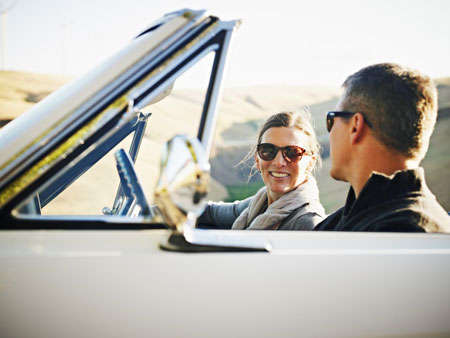 NN Group held its Capital Markets Day (CMD) on 30 November 2017. The event location was the Van Nelle Factory in Rotterdam, a former coffee, tea and tobacco factory built in the modernist style in the 1920s, and a UNESCO World Heritage site.
Presenting progress and updates
Both NN Group and Delta Lloyd also have a long and rich history, going back some 200 years. In 2017, the two companies embarked on a joint future and this was captured in the CMD's theme: 'Capitalising on our combined strengths'.
During the event, which was attended by about 50 analysts and investors and viewed by over 450 people online, NN Group's Management Board and senior managers presented on the progress of the operational and financial integration of Delta Lloyd and NN Group and gave a strategic and capital management update for the combined group with new financial targets.
Key messages
A total of nine presentations were given by the management of NN Group and the main business units. Key topics included the strategic and financial benefits of the Delta Lloyd acquisition and how the integration process is being managed. The medium-term financial targets for NN Group and the individual segments were announced, including the target to reduce administrative expenses by approximately EUR 350 million by 2020. It was also announced that NN Group's capital framework and dividend policy remains unchanged.
The presentation on the Dutch business units addressed how we are leveraging our leading position in the Dutch market and are continuing to drive the 'Digital, Personal, Relevant' strategy. There were separate presentations by the CEOs of Netherlands Life and Netherlands Non-life, the latter focusing on the roadmap to improve performance. The presentation on NN Investment Partners outlined the distinctive capabilities of the asset manager. Finally, the presentation on the international businesses in Europe and Japan demonstrated that these units are well-positioned to accelerate growth and generate value.
Good progress, but more work to do
In his closing speech, NN Group's CEO, Lard Friese, summed up the day: 'We have made good progress on our journey as a standalone company over the past three and a half years. But we still have more work to do. Our priorities going forward are to successfully integrate Delta Lloyd into the NN organisation, extract the synergies and build on the commercial benefits of the combined company. At the same time, we will continue to improve the operating performance of the businesses, while investing in innovation and technology to transform the business model. Finally, we will continue to allocate capital rationally, always with a view to creating shareholder value. And at all times fulfilling our purpose to provide excellent products and services to our customers to help them secure their financial futures.'
The webcast and presentations are available on the NN Group website.