18 November 2019, 09:28 CET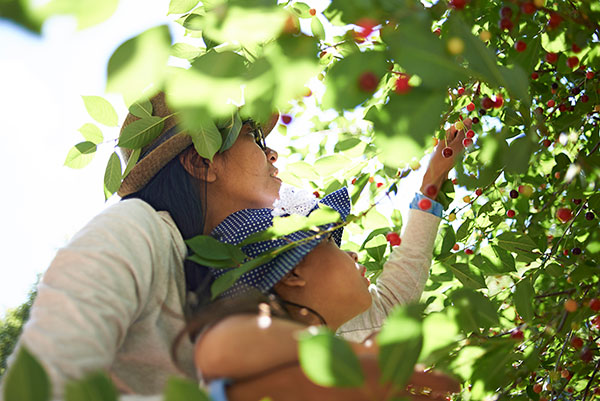 Responsible Investing is a key investment belief at NN IP. In our approach to Responsible Investing, we aim to realise sustainable and strong risk-adjusted returns. Our focus on customer needs plays a vital role in this process and we are often involved in strategic discussions on their Responsible Investing ambitions.
Via listed shares
NN IP was one of the first providers of Responsible and Impact Investing via listed shares. And it has been actively integrating environmental, social and governance (ESG) factors for over 20 years. The NN Global Sustainable Opportunities Fund invests in innovative companies that make a positive contribution to the United Nations' Sustainable Development Goals (SDGs). These listed companies are active in fields such as energy transition to lower CO2 emissions, education and training, water & waste efficiency, affordable access to healthcare, and micro-financing.
With its investments, the NN Global Sustainable Opportunities Fund has a tangible impact on society whilst generating an attractive long-term return. NN IP applies strict selection criteria to guarantee this combination of a positive impact and attractive financial returns. The concentrated global portfolio is well spread over three themes and eight solutions, all linked to the UN SDG [1].
Via green bonds
NN IP enables customers to achieve their (responsible) investing ambitions by offering a broad range of products, which include ESG strategies, sustainable strategies and impact strategies. As NN IP is an active asset manager – both as equity holder and debt lender – it engages with the companies it invests in, with the aim of supporting them in taking a more sustainable approach going forward.
A clear example is related to climate change and the car industry. Transport is the second-largest contributor to global greenhouse gas emissions, and the market expects car manufacturers to contribute to climate-mitigation efforts. For example, by shifting their business models to low-carbon transportation.
As auto manufacturers hold a vast pool of eligible green assets, there is strong potential to finance this transition with green bonds. NN IP regularly engages in dialogue with car manufacturers regarding their green investments. Educating manufactures about how green bond proceeds might be used and which green assets would be eligible ensures that the bonds are truly green.
Investor Sentiment survey
Responsible Investing enables a sustainable future and offers attractive investment returns. However, misperceptions persist, as demonstrated in NN IP's survey, Investor Sentiment: Responsible Investing [2]. The survey, which asked professional investors about their beliefs and approaches, found that many investors still think incorporating ESG factors into investment decisions could cost them returns.
Thorough research has proven that ESG integration does not necessarily lead to lower returns. A meta study [3] incorporating the conclusions of around 2,200 academic studies revealed a positive relationship between corporate ESG scores and financial performance in the majority of cases (63%).
Need for international agreements and standards
The concept of Responsible Investment means different things to different asset managers. Valentijn van Nieuwenhuijzen, Chief Investment Officer at NN IP: 'International guidelines on Responsible Investing such as the UN Principles for Responsible Investing alone are not enough as standards. Additional international process guidelines are important, such as the Green Bond Principles which describe disclosures requirements for green bond issuers. This provides clarity to the market. Secondly, policymakers are rolling out regulations to increase transparency for investors and to facilitate sustainable investment. One sign of this is the development of the EU taxonomy for sustainable activities by the European Commission. At NN IP, we welcome these initiatives as we regard Responsible Investing as the new normal of investment practice.'
The Cashcow Awards 4 bring together the opinions of nearly 4,000 investors who vote for financial services companies deserving of recognition. At the 2019 awards, presented in September, NN Investment Partners (NN IP) was awarded Best Impact Investing Provider for the third consecutive year [5]. NN IP is proud of this recognition for its activities in the field of Impact Investing 6 and Responsible Investing.
Green bonds crucial to meeting EU target for car emission cuts
Road transportation remains a major contributor to CO2 emissions in the European Union (EU). It contributed nearly 21% of the EU's total CO2 emissions in 2016, with cars alone producing around 12% [7].
The EU has set ambitious targets for car emission cuts. Meeting these targets will require billions of euros of investment in new technologies and production facilities to help car manufacturers transform themselves. NN IP believes green bonds could play a crucial role in financing this transition.
The EU has set a target for fleet-wide average emissions of new passenger cars at 95g CO2/km by 2021, with further 15% and 37.5% reductions by 2025 and 2030, respectively. Car manufacturers that do not comply with these emission targets will face substantial fines.
With the advent of more stringent regulations determining what projects can benefit from green bond financing, only zero- and low-emission cars (less than 50g CO2/km) will be eligible. Since many car manufacturers are launching numerous electric vehicles (EV) models, green bonds look like an ideal tool to finance the sales of these vehicles. Green bonds could also be used for financing the building of dedicated production platforms for new EVs and the installation of new charging stations across Europe.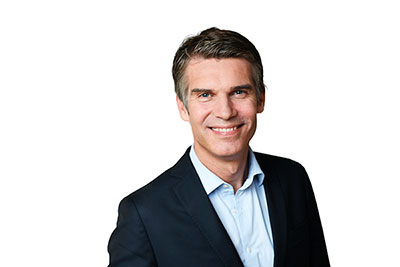 Valentijn van Nieuwenhuijzen, Chief Investment Officer at NN IP
------------------
[1] These three themes and eight solutions are: Health & Well-Being (Access to healthcare, Quality nutrition), Prosperity and fulfillment of life (Democratisation of information, markets & wealth, Education, Technological innovation, Security), and Diminish stress on ecosystems (Clean water, Climate action).
[2] Investor Sentiment: Responsible Investing survey, May 2019. 290 professional investor respondents were drawn from five main areas: France, Germany, the Netherlands, Italy and Belgium, with a further panel of respondents collected from the UK and Scandinavia.
[3] NN IP and Yale University partnered in academic research stream on sustainable investing ( February 2019).
[4] Cash cow is a multimedia platform for private investors in the Netherlands.
[5] The investors also chose Nationale-Nederlanden as the Best Online Asset Manager.
[6] Impact investing refers to investing into companies and funds with the intention to generate a beneficial social or environmental impact alongside a financial return. It provides capital to address social and/or environmental issues.
[7] Source: The European Commission.