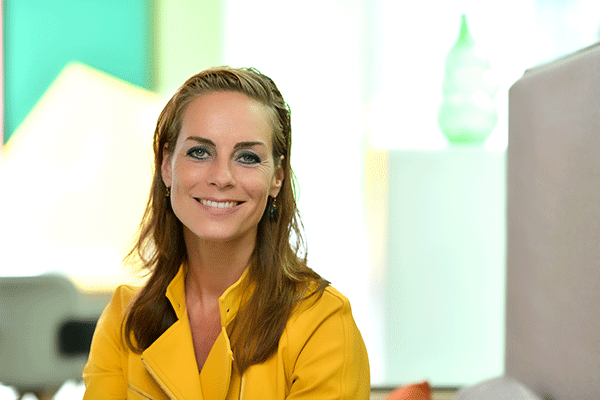 Last month, NN Group Management Board member Dailah Nihot participated in an interview with am:web. In the interview, Dailah discusses NN Group's efforts to promote more women to senior positions and gives her own advice to young graduates. You can read the original interview in Dutch on the am:web site.
am: top women – Dailah Nihot (NN Group): 'Achieving something takes time and energy'
am:web interviews Dailah Nihot about the role of women in top corporate positions. Dailah discusses NN Group's efforts to promote more women to top positions, including flexible working hours, introducing paternity leave, creating a working environment in which everyone can be himself/herself, and mapping and addressing differences.
Do you think we still need a ranking that focuses on female managers in the sector?
Well, it doesn't do any harm. This topic is often discussed, but we are not yet where we could be – and our sector is no exception. And, things grow when you shine light on them.
Traditional gender roles are deeply rooted in society. What measure should be at the top of the priority list to ensure a more balanced male/female role distribution in the business community, and why?
As a business, we are part of society. We can only change the traditional distribution of roles if we work together. At NN, we are making strides by making it easier for all our colleagues to combine a home and work life, with flexible working hours, and by introducing parental leave and creating a working environment in which you can be who you are. But we are also mapping and addressing differences. Here we look at issues such as equal pay and mentoring female talent.
Do women in senior positions automatically have a responsibility to put diversity on the agenda in their own organisations?
In my new role, people often emphasise the fact that I am a woman. Even more than I would have expected. So I think that I already, unintentionally, put the subject on the agenda sometimes. But I feel strongly that we all – both women and men – deserve a place that suits us and where we can share our specific talents based on freedom and equality. And that is definitely something that I want to help achieve.
What is the biggest cliché about female managers?
Perhaps it is more of a misunderstanding. That there are not many talented female managers. There are. Unfortunately, they do not always reach the more senior levels. We need to do something about that. For example, by taking a closer look or by instilling more confidence.
What tip would you give young women who are graduating now and who have big ambitions?
The same tip I would give young men… achieving something, whatever it is, takes time and energy. And you have to be willing and able to make choices. You can only commit yourself to reaching certain goals if you are doing something you really enjoy. Give it everything you have, but keep on asking yourself whether you are living the life that makes you happy – and if not, do not be afraid of being honest and of making adjustments.
am:women is also a networking event. Who has helped you the most as you built your career?
A career thrives through the opportunities you are granted by others – meaning the network – around you. Both in the office and at home. We also owe a lot of gratitude to the generations that have gone before us, who have paved the way. I have definitely been lucky with the male and female managers I have now, and have had. And all the teams I am part of. I learn from them every day.
Do you have any free time outside of work? What do you do when you are not working?
When I am not working, I like to be around the people I care about. If I can, I work out every day, preferably in the kickboxing studio. And I love sun, the beach, good books, fashion and music with a beat.