18 February 2020, 14:08 CET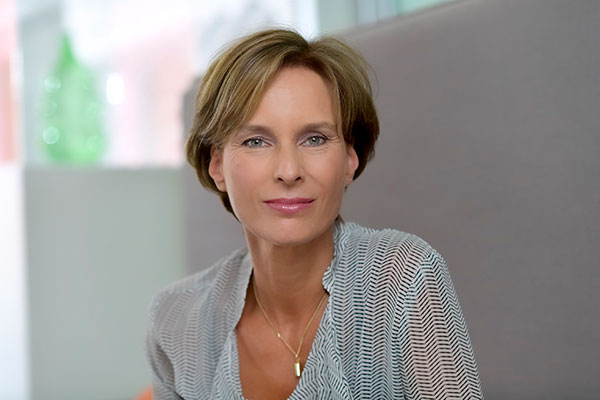 Janet Stuijt, General Counsel and member of the NN Group Management Board, was recently interviewed by am:web.nl on the role of women in financial services. You can read a translation of the interview.
AMtopvrouwen Janet Stuijt: 'Women especially can make an important contribution to the financial sector'
Janet Stuijt is General Counsel and member of the Management Board of NN Group. Last year, she appeared for the first time in the AM 75 top women, in position 21. As part of the interview series on amweb.nl, Janet sheds light on the role of women in financial services.
You appeared in the AM list of the top 75 most powerful women for the first time in 2019. Was it an honour? Or a necessary evil to focus attention on women in financial services?
It is always nice to be recognised of course, and it does help to focus attention on the contribution women make to the financial sector. Unfortunately, the financial sector does not always appeal to women. It is often associated with a more masculine environment revolving around money and power. However, my experience is that women can make an important contribution to this sector. Not least because the sector is increasingly aware of its vital role in society and its impact on the interests of customers, employees and the wider public. This appeals to women, but we do need to make them more aware of this.
The female influence is not very noticeable across the financial sector. You are an exception to the rule. What needs to change to make the sector more attractive to women?
The female influence is growing. There are well-qualified women in key positions throughout our company. The ratio of men to women is approximately 50:50. Our aim is for women to make up 30% of senior management, and we are already achieving this. But it requires continuous focus and a dedicated approach. However I like to see it as being broader than just female influence. We work in an international company with many different nationalities, and these colleagues all bring their own diverse influence. We want to create a culture that welcomes and respects everyone, and that stimulates innovation. I genuinely believe that a diverse organisation is more successful and innovative, and is better able to serve its customers.
Is it the responsibility of women in senior positions to prioritise diversity in their own organisation?
It is not just the responsibility of women, it is our collective responsibility. We all need to strive for an optimal team composition. Not only men, but women too, have clear prejudices in relation to 'typical' male and female characteristics and which of these characteristics are needed to hold a responsible position. We all need to be aware of this, along with the conviction that it is precisely the combination of these characteristics that contributes to success. You need to identify your prejudices and discuss them to create awareness.
What is your advice to young women who have the ambition to hold a senior position in the future?
Assume that you can do much more than you think. And do not be afraid to speak out, to get involved or to ask for recognition. Build relationships and utilise them. And most important of all, be a woman. Because that is precisely what allows you to contribute more or something different than what is already available.
Which woman (or man) is your role model when it comes to building your career?
My grandfather. He was always positive and genuinely interested in people and developments, whether related to sports, the stock market or the economy. It kept him young and beloved. I think that is why he lived to be 108.
What do you do when you are not at work?
My favourite thing is to spend time with my family and enjoy the simple and fun things in life. And my workouts at the gym, which are essential to keep a sound body and mind.