10 February 2021, 15:58 CEST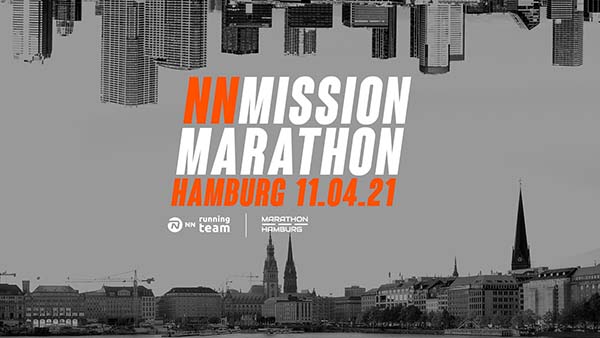 The elite-only NN Mission Marathon will be organised by the NN Running Team, Global Sports Communication and the Hamburg Marathon. The race will take place on Sunday, 11 April, around a looped 10.5 km city centre route in Hamburg. The marathon is expected to attract around 100, mainly European, elite athletes, with many representing the NN Running Team.
Olympic qualifying race
With the tagline 'The fastest way to Tokyo', the marathon will give athletes the best possible chance to qualify for the rescheduled Olympic Games in Tokyo. The Olympic Marathon will take place on Saturday, 7 August (women), and Sunday, 8 August (men), in Sapporo, Japan.
Remco Barbier, Head of Branding at NN Group: 'It is great to be able to help top athletes in this way so that they can prepare optimally for perhaps the most important race of their lives. Naturally, we hope that Björn Koreman will be able to show something special as a new member of the NN Running Team.'
Jos Hermens, director of Global Sports Communication: 'Also in this time, we want to show that we do everything we can to offer athletes a chance for a marathon. In this case it is extra special because it is a qualification for the Olympic Games. I am proud that title sponsor NN Group also supports us in these times and together we want to fulfil the Olympic dream of all those athletes. Hopefully we will see more races coming up soon.'
Frank Thaleiser, Managing Director of the co-organiser MHV: 'With the NN Mission Marathon Hamburg, many top athletes may get one of the last chances to qualify for the 2020 Olympics. We are pleased that we may support this cause together with the City of Hamburg and our partner Global Sports Communication.'
For more information: please visit the NN Running Team's website.