16 October 2020, 16:45 CEST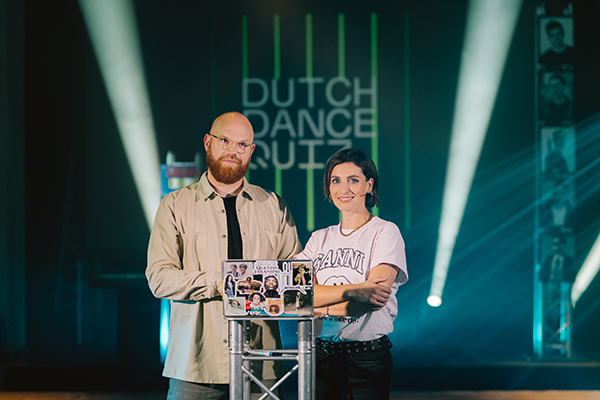 At NN, we actively seek opportunities to make art and culture accessible to people of all ages and backgrounds. Next to our running sponsorships, we invest in cultural partnerships and since 2018 we have been title sponsor of the NN North Sea Jazz festival, adding music to the mix. As music inspires and fascinates, it plays a role at many events in people's lives. This relates closely to our brand promise 'You matter', with which we want to convey that what matters to you, matters to us. In the Netherlands, Nationale-Nederlanden is proud to contribute to bringing dance fans together online by this tribute to the rich Dutch dance culture.
Remco Barbier, Head of Branding NN Group: 'With our partnerships we want to offer everybody the opportunity to be part of something special. This is why we support cultural projects with Dutch museums, artists and the music industry. The Dutch electronic dance music has a history of over 30 years and characterises itself by creativity, inclusivity, innovation, entrepreneurship and courage. The music, the festivals and the clubs bring people of all ages and backgrounds together. More than that, Dutch dance has undeniably become an important part of our cultural heritage.'
The Dutch Dance Quiz and Dutch Dance Podcast
The Dutch Dance Quiz will take place virtually on Saturday 17, 24 and 31 October from 21:00 CET. This will be the national quiz for all dance fans with icons of Dutch Dance history from the past thirty years. The quiz can be accessed at the website www.dutchdancequiz.nl (entirely in Dutch).
More anecdotes from the dance scene are being shared in the weekly Dutch Dance Podcast, available through Spotify and many other podcast platforms. Read more (in Dutch) on nn.nl/muziek .