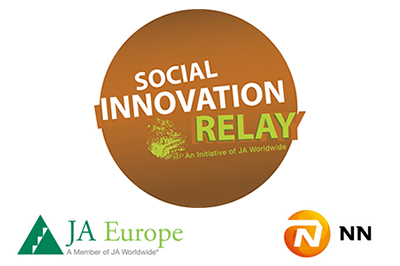 For NN, being a good corporate citizen means we want to use our resources, expertise and reach to help society achieve long-term sustainable prosperity. As part of our efforts, Junior Achievement (JA) Europe and NN Group have been working together since 2015 to empower young people to tackle societal challenges through innovation and entrepreneurship.
The Social Innovation Relay (SIR) is the flagship programme of our collaboration with JA Europe. This innovative programme is designed to positively impact the essential skills of secondary school students while underscoring the important partnership between business and social initiatives. Participating in the SIR helps young people think like social entrepreneurs, gives them access to the latest technology, and shows them that starting their own business can be a viable career choice.
The involvement of NN volunteers is a key component of the SIR programme. In virtual mentoring sessions, the NN volunteers help the students to make connections between theory and real-world requirements to solve social challenges.
'The Social Innovation Relay is a great way of challenging young people to think of innovative ways to tackle societal problems. It is amazing to see such a high level of understanding of the different issues societies face. The technical, scalable and original way students of this young age think about solutions is applaudable. I congratulate all teams on their placement in the global final, and especially the top three for their outstanding achievement. I am sure a great future lies ahead of all of you.' Emily de Laat, manager of the Future Matters programme in the Netherlands.
Global Final 2020 and the winning teams
Over the past few months, national SIR finals took place in Japan, Bulgaria, Czech Republic, Greece, Hungary, Poland, Romania, Singapore, Slovakia and Spain ahead of the international SIR final held on Tuesday, 16 June.
During the Global Final, which is the closing event of the SIR, the winning team from each country competed against each other. Three teams were chosen as the overall winners of the 2020 SIR: REN (Slovakia), ACCESS (Singapore) and Medinow (Greece) came up with the most innovative ideas that combined societal impact with market potential.
About REN from Slovakia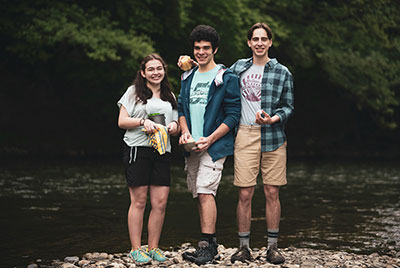 REN's idea is a solid cleaner, CLEAN'D, a practical alternative to liquid cleaners. The non-liquid cleaner is for everyone who enjoys camping, going to festivals, or is interested in more practical and environmentally friendly cleaning.
About ACCESS from Singapore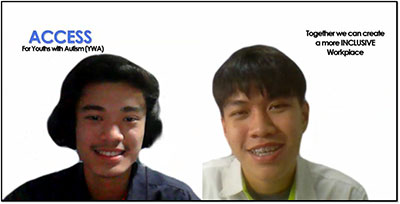 ACCESS is a social enterprise that matches youth with autism (YWA) with mainstream employment to create a more inclusive workplace. The model hires YWA directly and places them with a company. The trained mentors provide on-the-job support to the YWA for up to one year and provide training for the companies. This increases the chances of YWA staying in their job.
About Medinow from Greece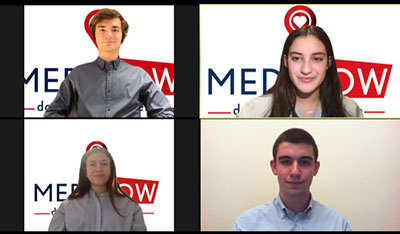 Access to health care units in rural or remote areas in Greece can sometimes be difficult. That is why Medinow developed an app to upgrade the quality of emergency care for both locals and visitors. The application provides immediate geolocation information of users in need (a worldwide innovation) to volunteer doctors who are registered in the application. This way, the response time which has proven to be the most critical factor in the positive outcome of most emergencies is reduced.
Jury members of the Global Final 2020:
Emily De Laat - Programme Manager Future Matters Netherlands, NN Group
Chrysanthi Papathanou - Digital Marketing Team Leader, NN Hellas
Donald Aebi - President of JA Alumni Europe
Christian Erfurt - CEO and Founder of Be My Eyes
Riley Doyle Evans - Cross-KIC Education Project Manager, European Institute of Innovation & Technology RawMaterials