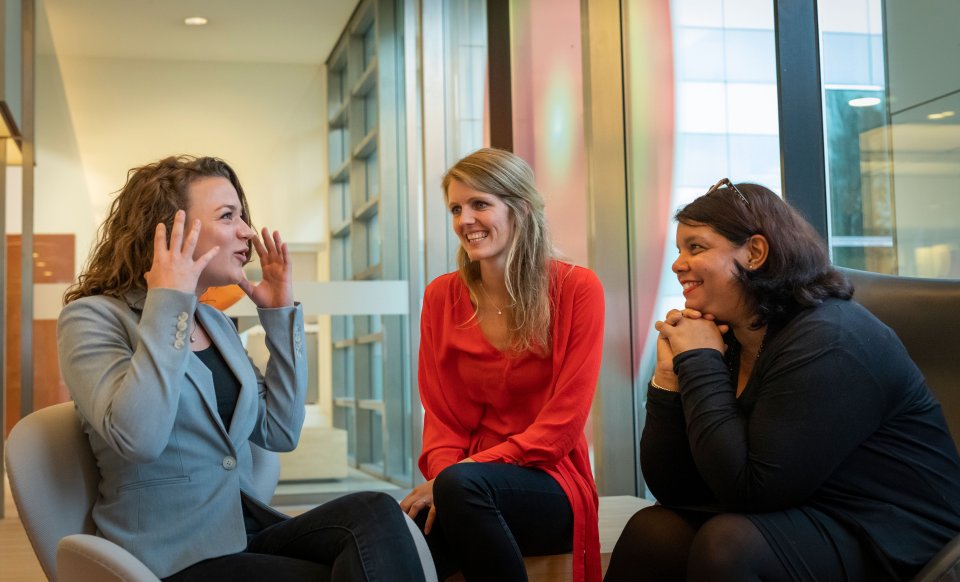 At NN Group, we consider it vital to the success of our company to foster an open, safe, inclusive and stimulating working environment for our employees.
Training and development
Qualified and motivated staff are essential for us to offer our clients high-quality service. We are also aware that they require a good employer. It is for these reasons that we offer amongst others a wide range of training and development programmes.
Diversity and inclusion
We believe an inclusive workforce allows us as a company to better serve our customers. NN Group employs a variety of nationalities, languages and cultures, and we aim to create an environment where diversity can flourish. We endorse a culture that welcomes and respects everyone and creates room for full engagement and makes innovation happen.
Employee engagement
To measure where we stand in our mission to be a good employer, we regularly ask our staff to participate in surveys. These surveys ask employees how engaged they are with the company, their team and their manager and provide valuable insight on what we are doing right and where we can improve.
Privacy statement
How we use and protect the data of our employees is described in our Privacy Statement for Employees.