Ewan McGregor in NN's rebranding campaign
Summary
26 March 2015 | Ewan McGregor in NN's rebranding campaign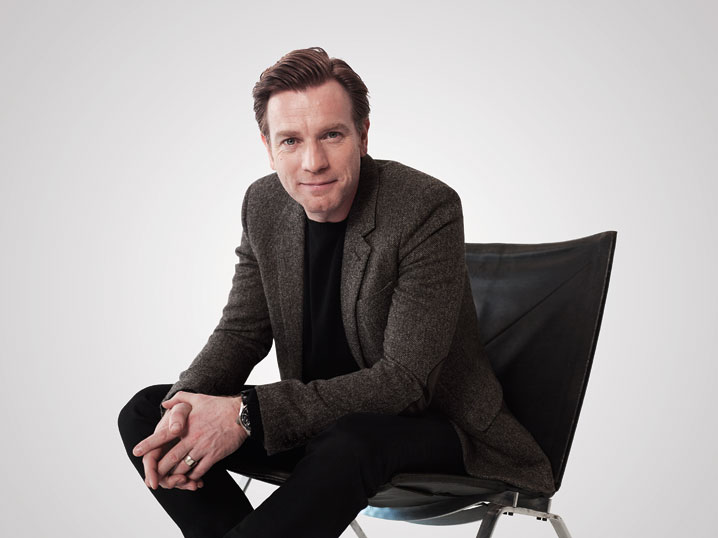 Long-term planning is vital, whatever your situation in life
Ewan McGregor
In the comings weeks our businesses (many of them currently named ING Insurance) will be rebranded to NN or Nationale-Nederlanden. The new NN brand balances our 170-year heritage and our Dutch roots, with the requirements of a new and international company. To introduce the new name in Romania, Hungary, Bulgaria, Czech Republic, Slovakia and Greece, NN hired a big name; Scottish actor Ewan McGregor.

Ewan McGregor, an internationally renowned Hollywood actor, is starring in NN's rebranding campaign. He helps to spread the message, so everyone in these countries will remember the new brand name of our companies.
In the campaign McGregor states that he is so enthusiastic about the new name NN that he is considering spelling his name with two NN's: Ewann. NN interviewed McGregor about the campaign, financial planning, retirement and life-insurance.
What were your first thoughts and what did you like the most about this campaign?

Ewan: "I was delighted that NN wanted to collaborate with me, and I thought the play on my name with the NN letters was very clever, as this will help people to remember the new name. I have also taken away a great respect for the languages in all these countries. I never knew it was so hard to say 'insurance and pensions' in Romanian, Hungarian, Bulgarian, Czech, Slovakian and Greek.
One important initiative of NN is to help people secure their financial futures. As you have four children, how do you explain finances to them?
Ewan: "Children are clever, and they are definitely interested in money. It's good to encourage them to start saving from an early age. Piggy banks will help them to start and then build up to a savings account. An ability to manage money, however simple, will form a habit that lasts a lifetime."
Since we are in the business of long term savings, how does an A-list actor think about, and plan for, the retirement?
Ewan: "Long-term planning is vital, whatever your situation in life. Retirement is something we should all think about, however far away in the future it seems. You can start small in your 20's, putting a little away for a rainy day as they say, and then as you get older, you can start to focus your saving on retirement. Never put it off to the last minute, or think "this will never happen to me" because it will!"
And what about life insurance?
Ewan: "Life insurance is important. You are never alone, and however much you don't want to think about it, do remember that you have people in your life who will be affected financially if you are not around anymore. Try and put your emotions to one side and be practical."
We want to help consumers lead a healthy and active life. Do you live a healthy life?
Ewan: "I've always enjoyed leading an active life, it is something that comes naturally to me. And many of my roles have been challenging, so keeping fit and healthy is important. If you think working out or dieting are too difficult for you, why not start by making small changes and then gradually build up. Do something you enjoy – dancing for instance is a great way to get the heart pumping."
| | |
| --- | --- |
| | |
| 17 February: | Turkey |
| 23 March: | Czech and Slovak Republics |
| 1 April: | Japan, Luxembourg, Hungary |
| 4 April: | Greece |
| 6 April: | Romania |
| 7 April: | Belgium, Spain and Investment Management |
| 4 May: | Bulgaria |
| July: | Poland |
Planning of the rebranding to NN or Nationale-Nederlanden