24 January 2020, 14:33 CET
Chief Executive Officer International Insurance and Member of the Management Board NN Group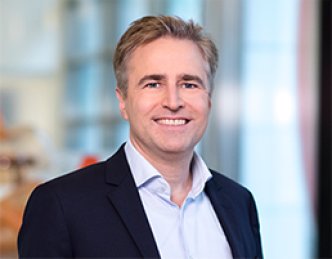 (1969, Nationality: Swiss, German)
Appointed: 2018
Profile
Fabian Rupprecht is appointed as CEO of International Insurance and Member of the Management Board NN Group as of 1 September 2018. He is responsible for NN's Insurance Europe, Japan Life, and Japan Closed Block VA businesses.
Before, Fabian was CEO Middle East & Africa, Regional CFO and Member of the Regional Executive Committee at AXA Emerging markets until January 2018. He has almost 25 years of international leadership experience and business acumen in finance and insurance, covering Life, Health and Property & Casualty.
Education
Fabian Rupprecht holds a Diploma in Business Administration, with majors in finance and controlling, from the WHU Otto Beisheim School of Management (Koblenz).
Career

| Year | Role |
| --- | --- |
| 2018 | CEO International Insurance and Member of the Management Board NN Group |
| 2016 | Regional CFO at AXA Emerging Markets (CEE, MEA, LATAM), CEO MEA (Algeria, Lebanon, Nigeria & Egypt) and member of the Regional Executive Committee |
| 2013 | Regional CFO of AXA Mediterranean Region and Member of the Regional Executive Committee |
| 2010 | CEO AXA Global Life and Member of the Global Life & Health Board |
| 2008 | Head of Individual Life and Member of the Executive Board of AXA-Winterthur |
| 2001 | Head of Life & Annuity Offer at AXA Germany |
| 1998 | Head of EquiVest Product Management at the Equitable Life Assurance (AXA) |
| 1996 | Head of Accounting for Health and Life Insurance at Colonia Konzern AF (AXA/UAP) |
| 1994 | Assistant to the Executive Board at Colonia Konzern AG (UAP) |