24 January 2020, 14:14 CET
CEO Netherlands Non-life, Banking & Technology and Member of the Management Board NN Group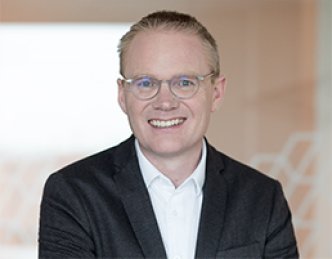 (1975, Nationality: Dutch)
Appointed: 2018
Profile
Tjeerd Bosklopper was appointed CEO Netherlands Non-life, Banking & Technology on 1 June 2020. In this role, Tjeerd is responsible for the Dutch Non-life, Banking business segments and Customer & Commerce. He also remains responsible for innovation, digital transformation and IT in the Netherlands.
In his previous role, Tjeerd was CEO Netherlands ad interim. He was appointed to the Management Board on 1 September 2018.
Education
Tjeerd Bosklopper holds a Master of Science in 'Business Information Technology' from the University of Twente in the Netherlands, with a specialisation in Information Management, Planning and International Management.
Career

| Year | Role |
| --- | --- |
| 2020 | CEO Netherlands Non-life, Banking & Technology |
| 2019 | Appointed as CEO Netherlands ad interim. |
| 2018 | Chief Transformation Officer and Member of the Management Board NN Group |
| 2018 | Head of Integration of NN Netherlands & Belgium |
| 2015 | Head of Individual Life at NN Group in the Netherlands |
| 2012 | CEO at NN Life & Pensions Poland |
| 2010 | Chief Information & Transformation Officer, Nationale-Nederlanden Netherlands |
| 2006 | Director Product Management at NN Non-life Netherlands |
| 2004 | EVP and Chief Marketing Officer at ING Life, South Korea |
| 2003 | Project Manager at ING Aetna Life, Indonesia |
| 2001 | Regional e-Business Manager at ING Group's regional office in Hong Kong |
| 1999 | Global Management Programme (GMP) at ING Group |