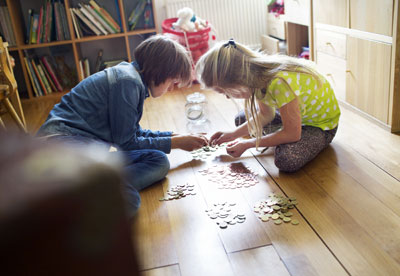 In collaboration with the University of Tilburg and market research agency GfK, in 2015 NN Group conducted an international survey into consumers' financial behaviour. The results were published in 2016. Around 9,300 people in 14 European countries took part. The themes of the survey were:

1. Are you aware of your financial situation?
2. Do your finances cause you to feel stressed?
3. Is there a difference in the financial behaviour of men and women?
4. Does money make you happy?
5. How do you think your financial position compares with that of others?
6. Do you discuss your finances with others?
7. For whom do you feel financially responsible?
8. Are you financially prepared for the future?
The results will allow NN Group to shape its policies to better meet the wishes of its customers and help them achieve their financial objectives in a more targeted manner. The impetus behind the survey was the question of people's financial behaviour and their level of awareness around it. In practice, the degree to which people feel in control of their financial future does not correspond with the degree to which people have control of their financial future.

High diverse behaviour
The survey has revealed the highly diverse behaviour with regards to financial matters. We have seen, for instance:
that financial issues cause women more stress than men
that the younger generation finds it easier to talk about money than the older one
that in the Netherlands people have a reasonably good idea of their future objectives, but are not fully aware of their pension arrangements

To give you an impression of the results, please download the report focusing conclusions drawn in the Netherlands, with a few examples of results obtained in the rest of Europe.