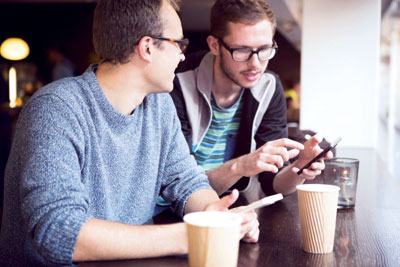 In an effort to reduce NN Group's mobile footprint, we launched a collaboration with the Closing the Loop organisation to participate in its 'One for One' programme. In the programme, for every old mobile phone we replace with a new one in the Netherlands, Closing the Loop bought a broken mobile phone in Africa. These actions prevented phones from ending up in landfills. Together, we created new value for discarded mobile phones and contributed to the circular economy.

Effectively managing our environmental footprint
Hundreds of millions of broken mobile telephones end up in landfills in Africa and Asia every year. This causes pollution and health hazards, as well as a loss of valuable metals. NN Group aims to effectively manage its environmental footprint by reducing the use of natural resources, seeking green alternatives and compensating its carbon emissions and mobile footprint. Our initiative with Closing the Loop contributes to these efforts.

Closing the Loop is a social enterprise engaged in transforming the problem of waste into an opportunity for recycling. In many countries in Africa and Asia, electronics waste causes many problems. Closing the Loop collects scrap phones in these countries and makes sure that they are properly recycled. By doing so, they create jobs out of waste. Together with their local partners, they enable impoverished people to recycle their waste and in parallel contribute to their income. This fosters the circular economy and gives companies the opportunity to participate in sustainable initiatives.

'We are making mobile phones cleaner, more honest, and circular,' says Joost de Kluijver, founder and director of Closing the Loop, 'you could consider us the innovative garbage men of the telecom industry'.