22 February 2022, 11:24 CET
Our collaboration with the Kunsthal Rotterdam
Nationale-Nederlanden has been a partner of the Kunsthal Rotterdam since 2016. Every year we support an exhibition. With our support, the Kunsthal Rotterdam organised the following exhibitions.
---
Calder NOW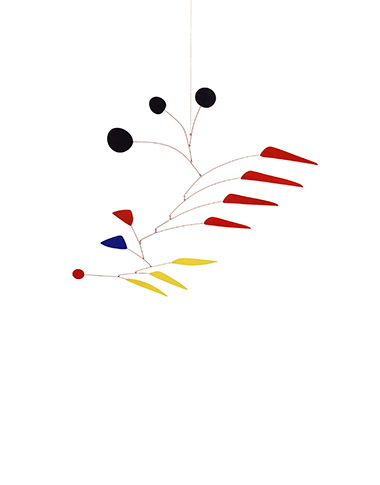 (Photo: Alexander Calder, Untitled, 1963 Fondation Gandur pour l'Art, Genève. Photograph courtesy of Calder Foundation, New York / Art Resource, New York. © 2021 Calder Foundation, New York / Artists Rights Society (ARS), New York / Pictoright, Amsterdam)
21 November 2021 - 29 May 2022
Alexander Calder instigated a large number of groundbreaking artistic innovations. In the exhibition Calder Now, the Kunsthal explores his lasting and unmistakable influence on contemporary art. The exhibition shows more than 20 sculptures by Alexander Calder, in addition to works by 10 leading contemporary artists: Olafur Eliasson, Žilvinas Kempinas, Simone Leigh, Ernesto Neto, Carsten Nicolai, Roman Signer, Aki Sasamoto, Monika Sosnowska, Sarah Sze and Rirkrit Tiravanija. These are installations that defy gravity, sculptures that lead to extraordinary optical experiences and works that appeal to all the senses. They bring new connections to light within Calder's iconic body of work.
---
Thierry Mugler: Couturissime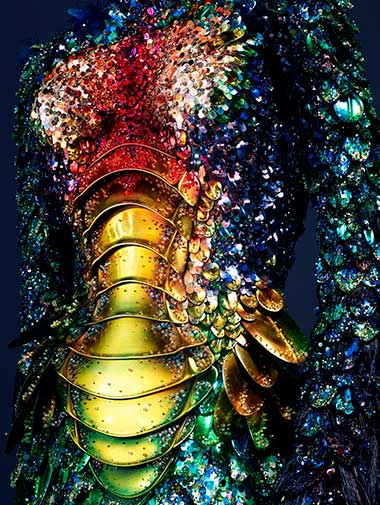 (Photo: Emil Larsson, outfit: Thierry Mugler, Collection Couture Les Chimères F/W 1997/1998)

2019/2020
Innovative and rebellious, Thierry Mugler has been amazing everyone for almost 50 years with his extraordinary creations. In the spectacular Thierry Mugler: Couturissime the different worlds of this striking artist – visionary, couturier, photographer and perfumer – were on display for the first time. This retrospective exhibition was a first in Europe.
---
Cat love – Nine lives in the arts

Where does the fascination for cats come from? Cat videos and photos are shared en masse on the internet. Famous cats such as Grumpy Cat and Lil Bub have millions of followers. With Cat Love, the Kunsthal went in search of what makes the cat so attractive and how artists have depicted this quirky animal since the 19th century. Classic masterpieces were shown alongside works by contemporary artists, such as Dutch photographer Marie Cécile Thijs. Her cat portraits are reminiscent of the regal paintings of the Golden Age and show the human tendency to attribute all kinds of character traits to their appearance.