18 November 2016, 13:23 CET
NN Group's partnership with the Kunstmuseum The Hague supports a new exhibit each year.

Supported projects
Fashion in Colour
Autumn 2020
Due to the coronavirus measures, Kunstmuseum Den Haag has adjusted its autumn planning to make room for a fashion exhibition about connection and the symbolism of colour. And there are quite a few stories to tell. When we think of love, we often think of the colour red. And for some, purple is associated with hope and a new beginning. At a time when we are searching for comfort, connection and hope, an exhibition about fashion can offer this. After all, the fashion world is used to looking ahead. 'Fashion in Colour' shows how the clothing of the past and the fashion of today can offer moments of hope and, above all, connect us.
NN believes that art connects. And during these times, we want to provide extra support to Kunstmuseum Den Haag. That is why NN is proud to be the main partner of this exhibition.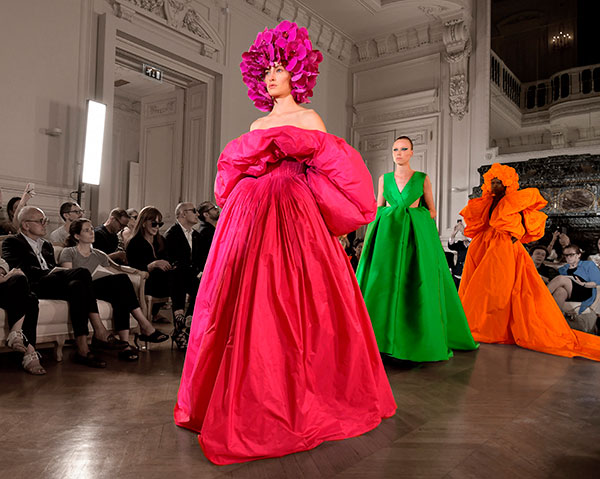 Valentino, autumn collection couture 2018, Paris. Credit: Copyright: Hollandse Hoogte/REX.
Erwin Olaf
7 February – 12 May 2019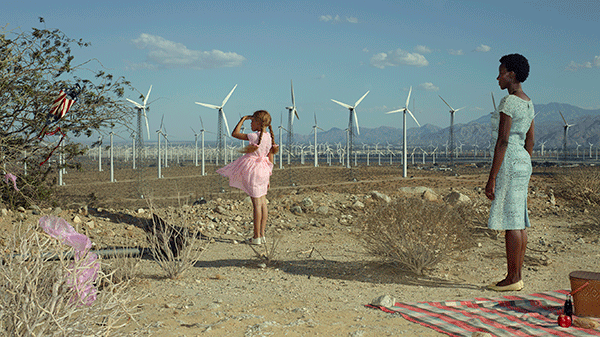 Erwin Olaf, Palm Springs, The Kite, 2018. © Erwin Olaf. Courtesy Flatland Gallery
Get acquainted with the famous Dutch photographer Erwin Olaf this spring. On 16 February, his long-awaited retrospective opened in the Kunstmuseum Den Haag and the Fotomuseum Den Haag. Erwin Olaf garnered much praise last year with his portraits of the royal family. Two museums are now paying tribute to Olaf, who turns 60 this year. NN is a partner of the Kunstmuseum exhibition, which can be visited until 12 May 2019.
Kunstmuseum Den Haag will show non-commissioned work by Olaf from 2000 to his most recent series, including the work he produced in Shanghai and his most recent series Palm Springs, on display for the first time. Olaf will be showing his photography in the form of installations, in combination with film, sound and sculpture.
Beach Life – The Hague School and Scheveningen
7 Juli – 16 September 2018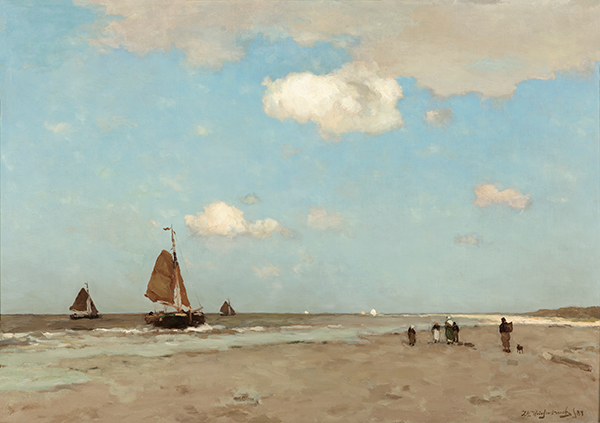 Jan Hendrik Weissenbruch, Beach scene, 1887, oil on canvas, 72,8 x 102,9 cm, Kunstmuseum Den Haag
The artists of the Hague School are among the founders of the Kunstmuseum Den Haag, which is home to one of the finest collections of paintings, drawings and sketchbooks by these 19th-century Dutch masters. Artists such as Jan Hendrik Weissenbruch, Anton Mauve, Paul Gabriël, Willem Roelofs and the Maris brothers introduced a new realism into painting, with their fresh portrayals of land and sea, fishermen and farmers. While their paintings brought a new perspective of the woods around the Veluwe, the lakes at Noorden and the cattle in the polder landscape, the epicentre of this group was The Hague, and in particular the coastal settlement of Scheveningen. The painters of The Hague School were unequalled in their portrayal of the beauty of the interaction of light, sea and sky.


The Discovery of Mondrian

Amsterdam-Paris-London-New York
3 June - 24 September 2017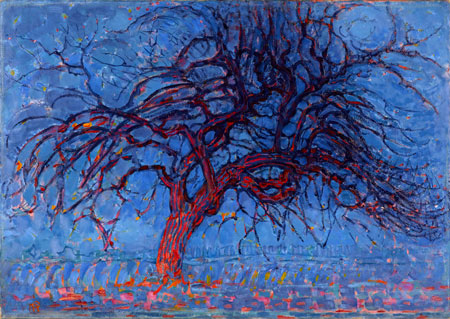 Piet Mondriaan [1872-1944], Avond; De rode boom, 1908-1910. Olieverf op doek, 70 cm x 99 cm, Kunstmuseum Den Haag
During the summer of 2017, the Kunstmuseum Den Haag plans to take visitors on an extensive tour of the life and work of the Dutch artist Piet Mondrian. The journey will lead them to Amsterdam, Paris, London, and New York – the great world cities where Mondrian could give free rein to his genius and make the discoveries that enabled him to revolutionise art. With the biggest and best collection of Mondrian's anywhere in the world, the Kunstmuseum is in an ideal position to illustrate every stage of the artist's amazing career in spectacular fashion.
'The Discovery of Mondrian' covers over 300 of the artist's works: from the adventurous early landscapes painted in and around Amsterdam and Domburg; to the fundamental abstraction he discovered in Laren and Paris; and then right on to new phases in New York. Here he discovers the radical new rhythm that influenced his final masterpiece Victory Boogie Woogie (1942-1944).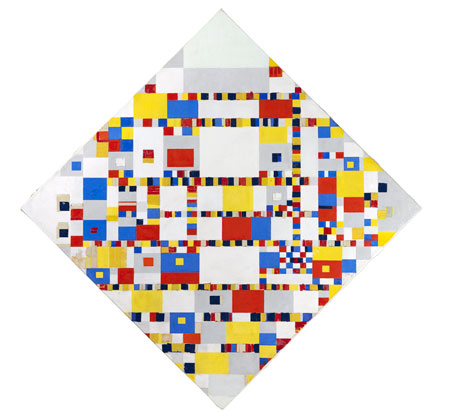 Piet Mondriaan [1872-1944] , Victory Boogie Woogie, 1942-1944 Olieverf, tape, papier, houtskool en potlood op doek; 127,5 x 127,5 cm, Kunstmuseum Den Haag. Bruikleen Instituut Collectie Nederland/Ministerie van Onderwijs, Cultuur en Wetenschappen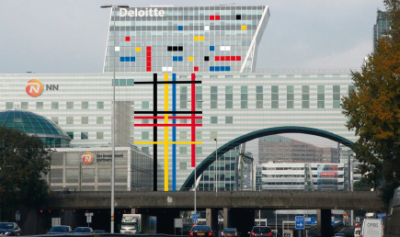 De Stijl
City Dressing and De Stijl
This year is the national celebration of 100 years of the Dutch art movement De Stijl (1917-1931). Piet Mondriaan was one of the founders of this group. Due to the celebration, many buildings in The Hague are participating in a city dressing programme, including NN Group. Participating in the programme means that buildings are decorated with stickers that reflect the Mondriaan style. The building Haagse Poort, NN Group headquarters, is stickered with Stijl elements in bright colours, a design made by studio VOLLAERSZWART. This initiative is part of our ambition to more closely connect to cultural and art activities in our local communities.
'De Stijl' is seen as one of the most important Dutch contributions to art, also mentioned by many as a revolution in design. In 1917 a group of artists wanted to create a style that was timeless and understandable to everyone. De Stijl group is a response to the 'chaos' of the First World War and strives to a better world through the philosophy that art should not reflect reality, but show harmony. And for harmony you need abstract forms, straight lines, and bright colours, according to the artists in the Stijl group.
This summer there will also be a small De Stijl and Mondriaan-themed exhibition in the Haagse Poort main hall.