24 February 2022, 10:00 CET
Our collaboration with the Nederlands Fotomuseum
Nationale-Nederlanden has been the Corporate Partner Collection of the Nederlands Fotomuseum since 2017. Together we share the ambition to bring a large audience in contact with culture. As part of our collaboration, we help talented photographers with their career. Nationale-Nederlanden supports the Nederlands Fotomuseum with exhibitions and projects. In this way, we contribute to the preservation and presentation of Dutch photographic heritage.
---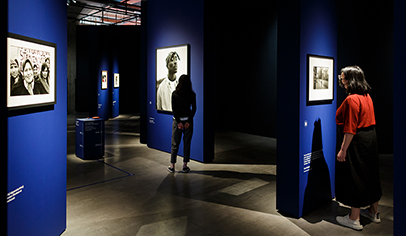 (Photo: Fred Ernst)
Gallery of Honour of Dutch Photography
The Gallery of Honour of Dutch photography tells the story of the development of photography in the Netherlands from 1842 onwards. A selection of 99 iconic photos shows the highlights, innovation and the huge steps that photographers have made. Nationale-Nederlanden will be associated with the Gallery of Honour for years to come and supported the creation of the exhibition introduction film.
---
Nationale-Nederlanden Portfolio Day
Every year Nationale-Nederlanden and the Nederlands Fotomuseum organise meetings between (starting) photographers and experts from the art world. In a personal session with an expert, photographers get the chance to highlight their work, get valuable feedback and extend their networks.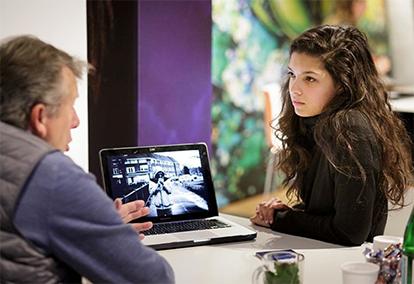 (Photo: Fred Ernst)
---
Exhibition partner
Nationale-Nederlanden helps to make special exhibitions of the Nederlands Fotomuseum possible. In recent years, we are proud to have contributed to the following exhibitions: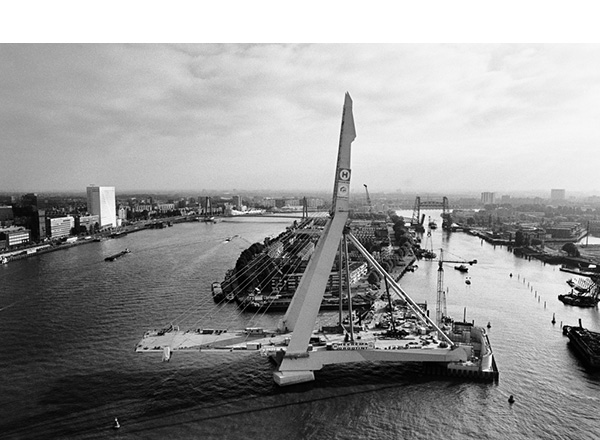 (Photo: Construction Erasmusbrug, Rotterdam, 1995 © Hajo Piebenga / Nederlands Fotomuseum)