10 August 2016, 09:24 CEST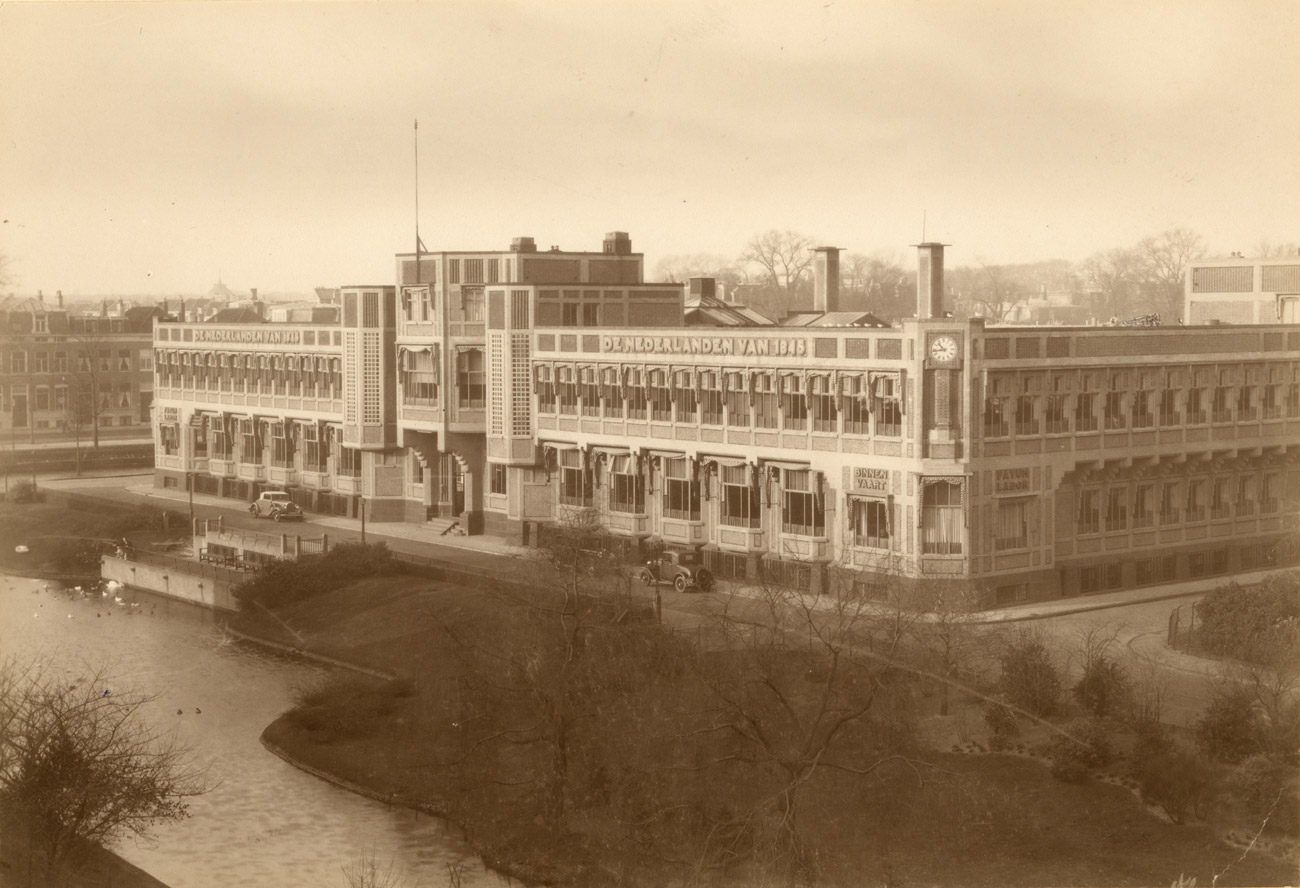 In 1845, one of NN Group's predecessors - De Nederlanden van 1845 - was founded in Zutphen as a fire-insurer. Very soon it expanded its insurance activities with agencies all over the world. In 1895, director Carel Henny decided to move the head office from Zutphen to The Hague, as it seemed to be a better place for international contacts.
Henny had connections in artistic and cultural spheres in The Hague, which is how he became connected with Hendrik Berlage, in those days not yet a famous architect. The first building Berlage developed, was a branch office in Amsterdam, finished in 1895. The second building was a head office in The Hague, opened in 1896.
In the following years Berlage received assignments for branch offices in Nijmegen and Rotterdam (both destroyed in World War II), and also in Batavia (now Djakarta) and Utrecht. For Henny himself, he built two houses, both in The Hague. In those days Berlage was called the 'house architect' of De Nederlanden.
In 1925, Berlage began building the new head office for the company, at Groenhovenstraat in The Hague. This building was innovative in many ways. Berlage was not the first to use armoured concrete construction in a public building, but he was the first who didn't cover it with tiles or paint. He used the pure ferro concrete in combination with red bricks and black glazed tiles that resulted in a very characteristic colour effect.
On the ground floor, Berlage built two large, open office spaces for employees in the middle, surrounded with rooms for the superiors with glazed walls. On the other side of the superiors' rooms, there were boardrooms for the directors to stay in contact with the superiors. It was one of the first office parks in the Netherlands. Critics were especially enthusiastic about the air conditioning; the office would be warm in winter and cool in summer, with constant humidity, all arranged from one point, which was a very novel concept at the time.
NN left the Groenhovenstraat office in 1996 in exchange for the current head office, De Haagse Poort.