2020 marks 75 years since the Netherlands was liberated from German occupation at the end of World War Two. On 4 May, the Netherlands remembers all victims of the Second World War. Thousands of people that died of violence, murder and hunger. Amongst the victims are employees of NN Group's predecessors.
Following extensive research, we know 81 employees who worked at the predecessors of NN in the Netherlands were killed. Their names, age, function, place of death and, if known, their final resting place are listed. They were normal people, both young and old, who died in Europe and in the Dutch Indies. By naming their names we want to remember them.
On a new remembrance pillar, that is placed in the hall of our head office the Haagse Poort, all names are engraved. Unfortunately we do not know for certain this list is complete, as the war still has many secrets and there are still unknown victims. These names are the names we know. The pillar is made of glass and is a symbol of the vulnerability of humankind during times of war. The pillar is 1.69 meters high and weighs 71 kilos; the average size of a person during the years 1940-1945. The designer is Willem Noyons, a visual artist based in Utrecht.
Read more about the victims and the list of names in this document.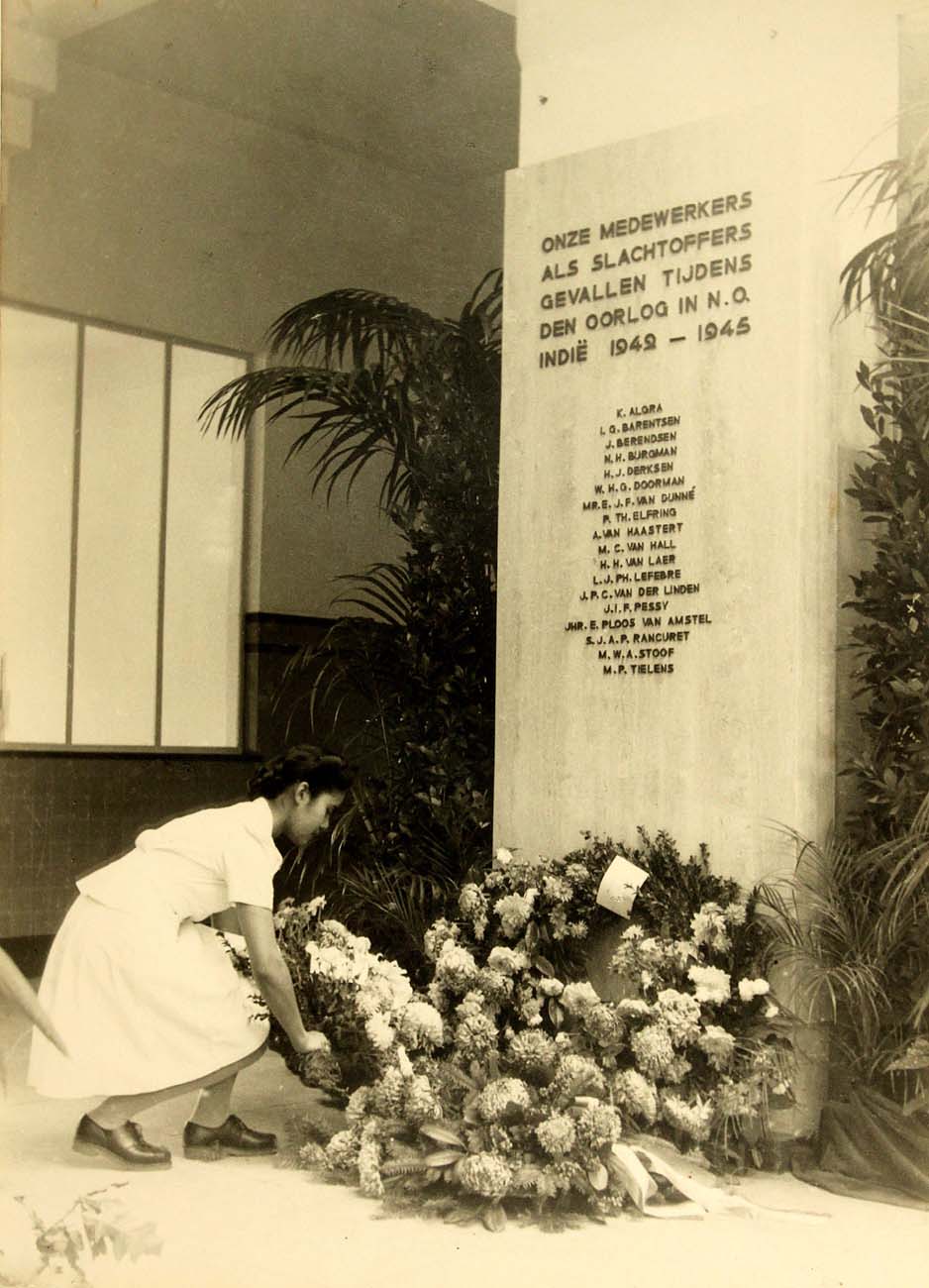 An employee places flowers at the memorial plaque at the head office in the Groenhovenstraat in The Hague in 1946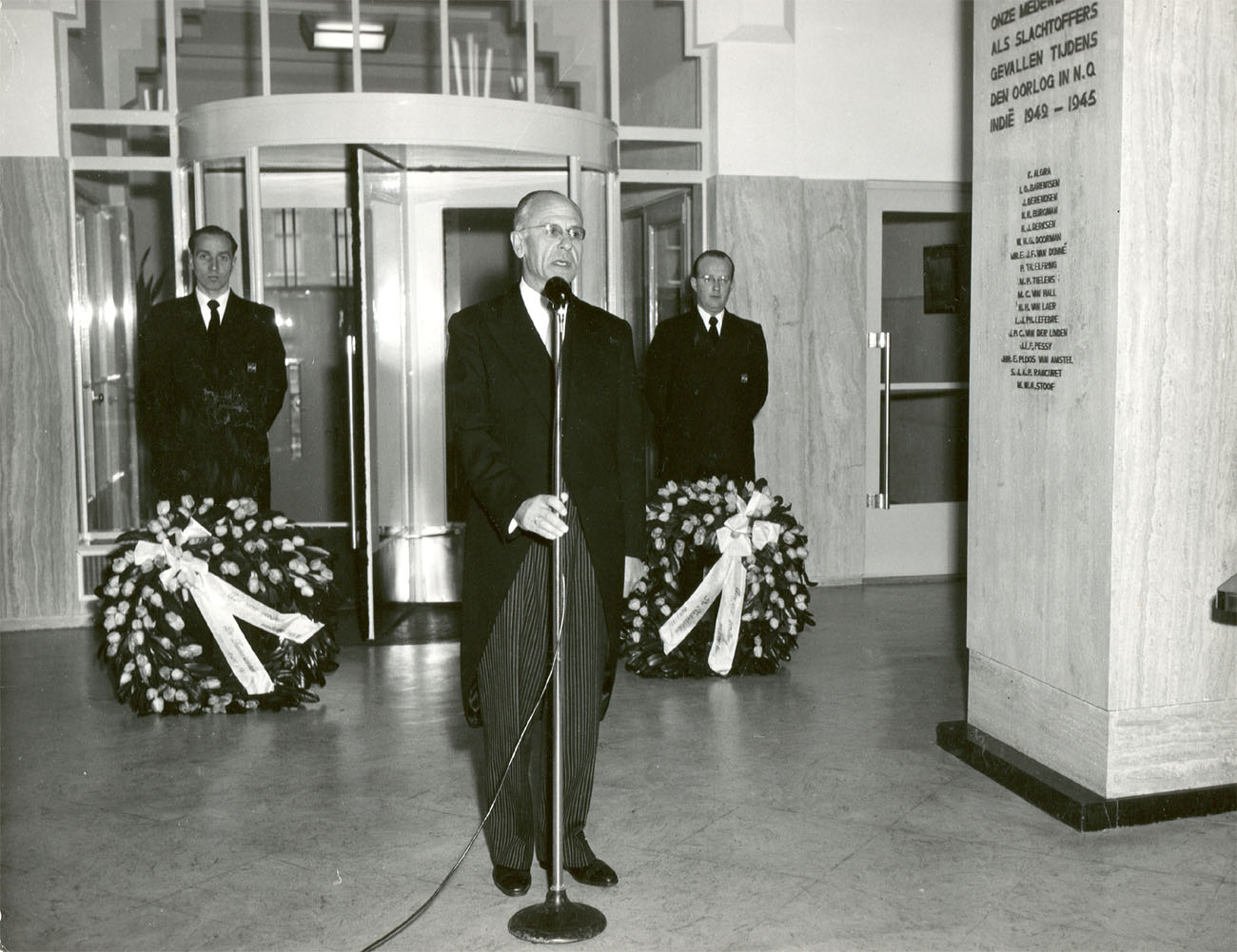 Director P. Heering of De Nederlanden van 1845 speeches at the memorial plaque at the head office in The Hague in 1954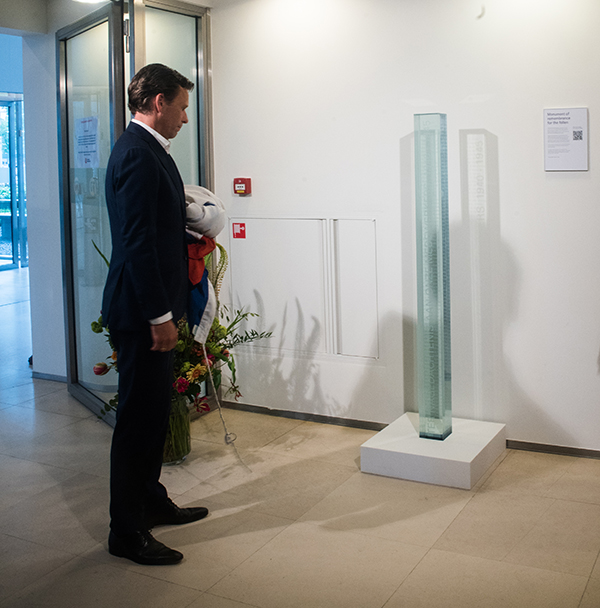 David Knibbe, CEO NN Group, unveils the new remembrance pillar in 2020.