21 April 2022, 14:02 CEST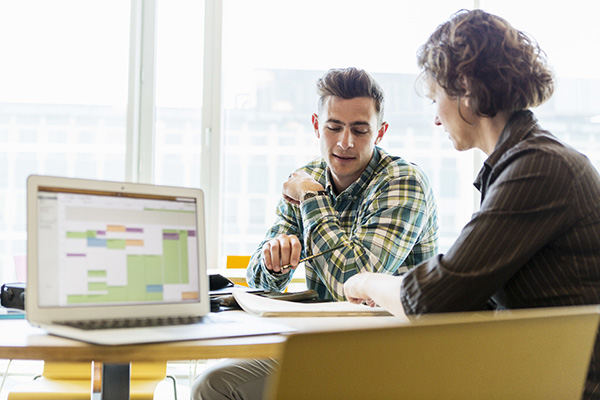 Our ambition is to be an industry leader, known for our customer engagement, talented people, and contribution to society. We are committed to empowering colleagues to be their best, such as by developing the capabilities needed to deliver on our ambition.
This April, NN Group has launched a new programme with the Hogeschool Utrecht in the Netherlands to enable IT colleagues to obtain a post-HBO diploma, accelerating their IT career.
About the course
The two-year course will provide NN's community of young IT professionals with the foundation for a challenging IT career. It will cover strategic IT topics and important soft skills, to build a solid strategic and tactical IT background.
By using real case studies from NN, participants will get a helicopter view of the IT organisation and learn to see the bigger picture at a strategic level. As the programme is exclusively for NN colleagues, it will also provide valuable networking opportunities.
Barbara Duinker, Head of CIO Office at NN Group, says: "We want to empower colleagues to be at their best, and this programme with Hogeschool Utrecht supports their ongoing professional development. I am proud to announce this special collaboration which will see many of our young talents obtain a qualification that will set them up well for their future in IT."
Guido Ongena, Associate Professor & Programme Director Master of Informatics at Hogeschool Utrecht, says: ICT Deeltijdopleidingen - Hogeschool Utrecht is delighted to develop a training programme for young IT talent from NN. The two-year course covers topics such as digital strategy, project management, digital transformation and personal development. A good example of lifelong learning.'