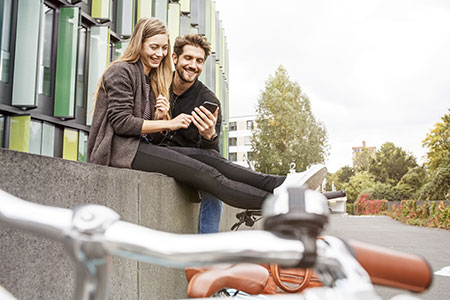 NN is a signatory to a statement asking the government to place sustainability as the cornerstone in the COVID-19 recovery. This was initiated by the Dutch Sustainable Growth Coalition (DSGC) and was signed by a broad coalition of businesses in the Netherlands.
The statement, 'Dutch businesses endorse sustainability in COVID-19 recovery', notes that the coronavirus pandemic has occurred during society's transition to a more sustainability-driven and inclusive economy. In the recovery, the coalition does not want to lose sight of this challenge, the risks associated with climate change or the loss of biodiversity. The statement therefore asks the Dutch government to consider a number of action points.
You can read the full statement on the DSGC website.
The support of the statement is in line with other (inter)national initiatives that NN has endorsed, such as the Paris Agreement, the International Corporate Social Responsibility covenant for the Dutch insurance sector and the Commitment of the Financial sector to the Dutch Climate Agreement. Through collaborative action we can achieve more progress.
Sustainability at NN Group
At NN, we strive to be a good corporate citizen, and we recognise that this comes with responsibilities for people, the planet and communities. For now, and generations to come.
As a significant institutional investor, we integrate environmental, social and governance (ESG) factors into our investment process and active ownership practices, such as voting and engagement. NN Investment Partners offers ESG-integrated, sustainable and impact investment strategies to its clients. For NN Group's own assets, we look for investments that have a positive impact on society while meeting our investment criteria, such as infrastructure debt projects in the area of renewable energy and resource efficiency.
Within our insurance business, we strive to provide products and services that help our customers address societal developments, such as the sharing economy and making homes more energy efficient.
You can read more about our approach in our 2019 Annual Review.