24 January 2020, 14:27 CET
Member of the Management Board NN Group, Chief People, Communications, and
Sustainability Officer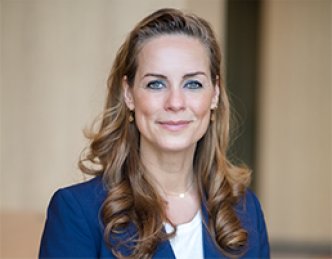 (1973, Nationality: Dutch)
Appointed: 2018
Profile
Dailah Nihot is appointed as member of the Management Board NN Group as
of 1 September 2018. As Chief People, Communications, and Sustainability Officer she is responsible for NN Group's overall corporate relations, sustainability, branding, human resources and facility management functions, with a specific focus on the company's role in society.
Dailah Nihot was appointed NN Group's Managing Director of Corporate Relations in 2013. Throughout her career, she held different international leadership roles, focusing predominantly on strategic communications, stakeholder relations, business ethics, and organisational identity.
Education
Dailah Nihot holds a Master of European Studies from the University of Amsterdam and an Executive Master of Corporate Communication from the RSM Erasmus University.
Career

| Year | Role |
| --- | --- |
| 2018 | Member of the Management Board NN Group, Chief People, Communications, and Sustainability Officer |
| 2013 | Managing Director of Corporate Relations at NN Group |
| 2009 | Global Head of Sustainability at ING Group |
| 2006 | Head of Corporate Responsibility at ING Group |
| 2001 | Corporate Spokesperson at ING Group |
| 2000 | External Communications at ING Group |