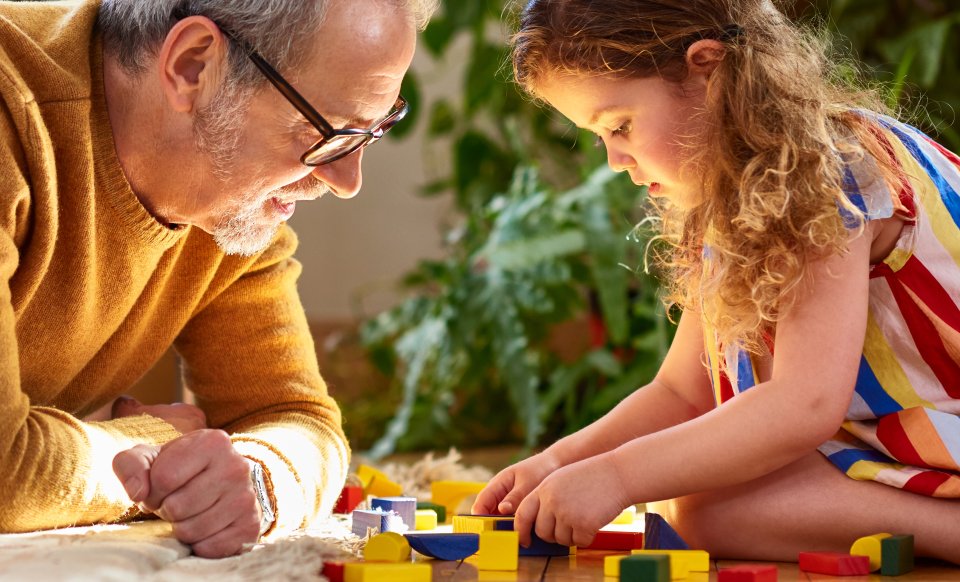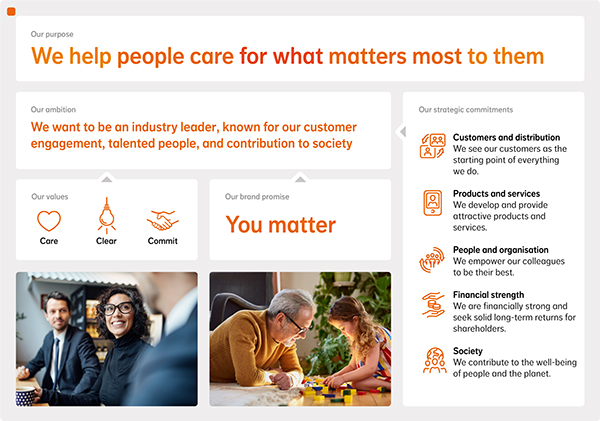 Together, our purpose, ambition and strategic commitments reflect why we exist as a company.
Our purpose
We help people care for what matters most to them.
For more than 175 years, our company has merged, grown and changed, but the core of who we are has remained the same. At NN, we put our resources, expertise, and networks to use for the well-being of our customers, the advancement of our communities, the preservation of our planet, and for the promotion of a stable, inclusive, and sustainable economy.
Our purpose is to help people care for what matters most to them. Because what matters to them matters to us.
Read more on what our purpose means in NN Group's Purpose Statement
Our ambition
Our ambition is to be an industry leader, known for our customer engagement, talented people, and contribution to society. All parts of our business contribute to the delivery of our ambition.
Our strategy
NN is committed to creating long-term value for all our stakeholders. Our strategy aims to address the interests of all stakeholders, which is why we have both financial and non-financial targets. Our five strategic commitments will help us achieve our ambition.
Our strategic commitments
Customers and distribution - We see our customers as the starting point of everything we do
We engage with our customers to meet their real needs and to offer solutions that create long-term value. We use our digital capabilities and leverage our strong distribution footprint to further enhance our customer experience.
Products and services - We develop and provide attractive products and services
We excel in developing and providing attractive products and services, and operate with efficiency, agility and speed. To continue to do so, we will make use of digital and data capabilities.
People and organisation - We empower our colleagues to be their best
We nurture a culture aligned with our purpose, values and ambitions, which supports continuous learning, collaboration, and diversity of thinking. We consider all colleagues to be talents and invest in an inclusive and inspiring environment so we are together best equipped to take our business into the future.
Financial strength - We are financially strong and seek solid long-term returns for shareholders
We maintain a strong balance sheet and create solid financial returns for shareholders by using our financial strength, scale and international footprint, and by efficiently managing our customers' assets and our own insurance portfolios.
Society - We contribute to the well-being of people and the planet
We do business with the future in mind and contribute to a world where people can thrive for many generations to come.
Read more on our non-financial targets
Our values
Our values, care, clear, commit, express what we hold dear, what we believe in and what we aim for. They guide, unite and inspire us. And they are brought to life through our day-to-day work.
Read more about what our values mean in the NN statement of Living our Values
You matter
'You matter' is not just a slogan; it defines what we do at NN, influencing every department, every employee and every interaction with our customers.