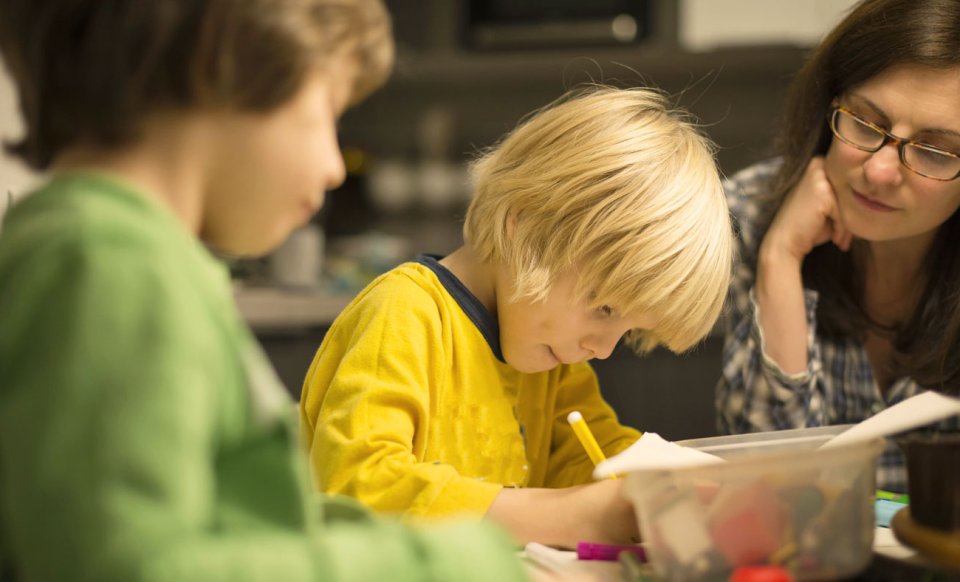 Positive change in communities
At NN, we want to be a positive force in the lives of our customers. We believe this also includes taking responsibility for the well-being of the wider society. At NN, being a good corporate citizen means we want to use our resources, expertise and reach to help society achieve long-term sustainable prosperity.
NN Future Matters
NN Future Matters is NN Group's overarching Community Investment programme. It aims to empower people in the markets where we operate to support them in growing their economic opportunities. The objectives of the NN Future Matters programme are designed around three key principles that guide our activities. We aim to foster financial education and empowerment; to create economic opportunities for young people and to support families with children that live in challenging financial circumstances. These three themes align with both NN Group's purpose as well as with the knowledge and expertise of our employees, and have been proven to have profound impact on communities.
Our three key themes are to:
By supporting people in their development of financial knowledge and confidence, we help them foster a secure and stable financial future. Our activities particularly focus on young people, because we believe that solid financial habits are best developed at an early age.

By offering internships, scholarships, traineeships and mentorship programmes, NN enables youth in our societies to develop and increase their potential in the labour market. For us, a good match between an individual's competences and the demands of the labour market is very important.

Through fundraising and partnerships with local charities, NN aims to support families with children that live in financially challenging circumstances

Even in prosperous societies, formal social support services are sometimes unable to reach out to the disadvantaged and underserved of society. NN Future Matters bridges this gap by partnering with local charities and by participating in various fundraising activities and donation programmes.
A selection of NN Future Matters partners
NN Future Matters partners and initiatives
Junior Achievement Europe
Junior Achievement Europe is a non-profit organisation that aims to inspire and prepare young people to succeed in a global economy. NN and JA Europe have a long standing history of collaboration and together create economic opportunities and facilitate social entrepreneurship. JA Europe has various programmes, and together with NN's volunteers aim to impact the lives of students in the countries where we are active:
SIR
The Social Innovation Relay (SIR) is a global competition, organised in collaboration with NN Group, that challenges secondary school students to develop an innovative business concept that addresses a social need. SIR provides young people with the hands-on skills and entrepreneurial expertise needed to start a successful career through a combination of virtual and face-to-face mentoring by experienced professionals.

Read more about the Social Innovation Relay 2021 and its winning teams
Innovation Camp
At the Innovation Camp students gather to address a specific business challenge and create solutions that may be applied to the problem.
It is an intense experience for the students. They have access to tools, information and other resources and have to propose a solution within 24 hours. The students are told about the challenge and split into teams only when they arrive on site. In the problem-solving phase, they divide the different tasks among themselves while making use of the individual strengths of everyone in the group and further develop their interpersonal skills at the same time.
The students have the opportunity to foster an understanding of the world of work and a spirit of entrepreneurship through the principle of 'learning by doing'. They develop their interpersonal and problem-solving skills and learn to work under very tight deadlines.

Job Shadowing
Job Shadowing is a mentorship program in which students spend a day with a professional at his or her workplace. During the day students gain an understanding of business culture, work ethic and career choices. The goal is to enable young people to make better-informed career choices, grow their network and improve their career opportunities. This experience inspires young people to be entrepreneurial and allows them to learn the essential skills that will make them valuable assets to any employer and help them make the transition from education to the workforce.

NN Future Matters Scholarship programme
The NN Future Matters Scholarship programme was started by NN in 2014 in collaboration with EP Nuffic. This programme gives students the opportunity to simultaneously complete a Master's programme while gaining the impactful experience of living and studying abroad. These scholarships are granted to students from selected countries wishing to complete a Master's programme in the Netherlands, with a particular focus on those who are the first in their families to attend higher education.
Examples of partners in the Netherland
JINC
JINC is a Dutch non-profit organisation that supports youth aged from 8 to 16 years old and helps them prepare for future employment by offering hands-on experience, teaching social skills and putting on enterprise workshops. JINC believes that every child deserves an honest chance in the job market, even if that child has grown up in an environment with fewer opportunities.
The relationship between JINC and NN Group is a key part of NN Group's Future Matters programme. The goals and philosophy of JINC directly align with those of NN Future Matters.
LINDA.foundation
Together with as many fundraising partners as possible, the LINDA.foundation wishes to raise more understanding and especially positive action for families with children in the Netherlands that live in financial difficulties. The LINDA.foundation provides gift cards to these families to buy good food and gifts for the festive December season and a new outfit or warm winter jacket for Christmas. By cooperating with the LINDA.foundation, NN supports families that struggle financially. NN introduced a credit card in 2014 and donates 10 euro cents to the LINDA.foundation for every transaction.
MoneyWeek
The goal of Global Money Week is to teach children and youth about money, saving, creating livelihoods, gaining employment and becoming an entrepreneur through fun and interactive activities. Events are organised by schools, government ministries, financial institutions, members of the civil society and youth worldwide. This Money Wise initiative promotes financial empowerment amongst the youngest of society and therefore perfectly aligns with the ambitions of NN Future Matters. Each year NN volunteers provide guest lessons at elementary schools about money and insurance.
Stichting Jarige Job
Many children celebrate their birthday in the company of their families, unwrapping presents and bringing treats to school to share with their friends. However, in the Netherlands alone, 60,000 children are unable to celebrate their birthday due to the financial situation of their families. The Jarige Job foundation wants all children to experience the joy of a birthday and thus it helps families celebrate by sending a 'birthday box'. The box contains decorations, a cake mix, presents and treats that the child can hand out at school. In this way, the foundation alleviates specific financial pressure and enables families to enjoy an important celebration, a concept NN fully supports.