Chief Financial Officer and vice-chair of the Executive Board and the Management Board NN Group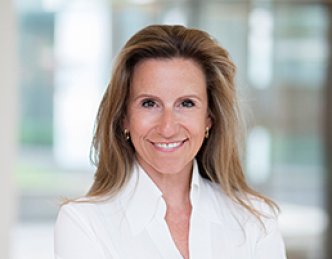 (1976, Nationality: Dutch)
Appointed: 2022
Profile
As of 1 July 2022, Annemiek van Melick was appointed as Chief Financial Officer (CFO) and vice-chair of the Executive Board. In her role as CFO, Annemiek is responsible for NN's finance departments and investor relations. Her membership on the Management Board, to which she was appointed as per 1 June 2022, continued. As of 1 July 2022, she also serves as vice-chair of the Management Board.
Before, Annemiek was member of the executive board and Chief Financial Officer of a.s.r. in the Netherlands. She has extensive executive experience in the financial industry and investment banking and is a member of the Supervisory Board and chair of the audit committee of the Supervisory Board of Royal Swinkels Family Brewers Holding NV. She is member of the CFO forum.
Education
Annemiek van Melick has a Master of Science in 'Business Administration' with specialisation in financial management from the University of Nyenrode (Netherlands) and a Master of Law with specialisation in economic and competition law from the University of Utrecht (Netherlands).
Career

| Year | Role |
| --- | --- |
| 2022 | CFO NN Group, vice-chair of the Executive Board and the Management Board NN Group |
| 2020 | Member of the Executive Board and Chief Financial Officer at a.s.r. NV |
| 2014 | Member of the Executive Board and Chief Financial Officer at de Volksbank |
| 2012 | Chief Financial & Risk Officer at SNS Retail Bank |
| 2008 | Director of Corporate Strategy and M&A at SNS REAAL |
| 2005 | Director of Investment Banking at Lehman Brothers |
| 2001 | Associate Financing Group and Capital Markets at Goldman Sachs |