30 April 2020, 07:00 CEST
Chief Risk Officer (CRO) and Member of the Management Board NN Group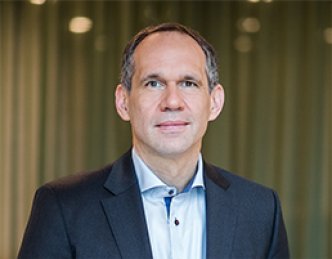 (1969, Nationality: German)
Appointed: 2020
Profile
Bernhard Kaufmann was appointed Chief Risk Officer and Member of the Management Board NN Group on 1 June 2020. He is responsible for NN Group's overall risk framework.
Before, Bernhard was Group Chief Risk Officer at Munich Re Group. He has extensive knowledge and expertise in the international insurance sector and risk management. He is member of the CRO forum.
Education
Bernhard Kaufmann has a PhD in theoretical physics and a degree in economics. He has held the position of researcher in theoretical physics at the Technical University of Munich.
Career

| Year | Role |
| --- | --- |
| 2020 | Chief Risk Officer and Member of the Management Board NN Group |
| 2014 | Chief Risk Officer and CRO Reinsurance at Munich Re Group |
| 2008 | Chief Risk Officer at ERGO Insurance Group |
| 2007 | Head of Treasury at Munich Re Group |
| 2004 | Head of Asset Liability Management at Munich Re Group |
| 2000 | Senior Consultant Financial Projects / Credit Risk Manager at Munich Re Group |
| 1999 | Credit Risk Manager at HypoVereinsbank (UniCredit) |
| 1995 | Researcher at Physics Department, TUM – Technical University of Munich |