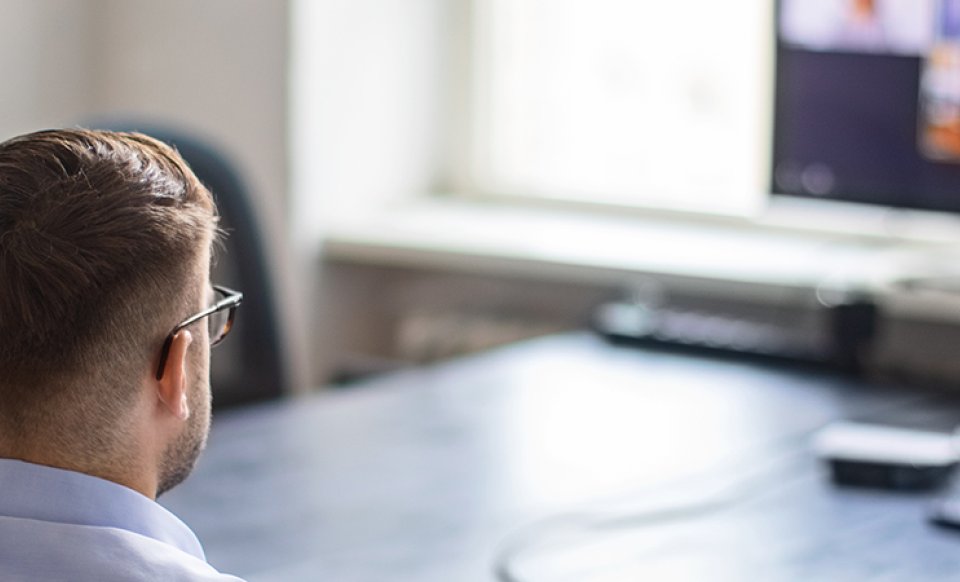 In all the markets where we operate, the vast majority of our employees are working from home.
Belgium
NN Belgium covered the cost of Netflix fees for its employees for March - April 2020 and November-December 2020.
Czech Republic
NN in Czech Republic developed an information website offering employees psychological support, tips for working from home, yoga webinars, seminars and webcasts. The website provides sessions on these topics such as webinars, seminars, streams and webcasts.
Greece
NN Hellas secured the cooperation with two scientific experts, members of the Covid-19 national advisory team, who advise the company on health and safety issues and participated in monthly townhalls to inform employees on developments of the pandemic in Greece.
NN Hellas supports employees to adapt to the Covid-19 challenge. The company has adjusted its way of working to ensure a proper balance between work from office / work from home and has provided the following to employees:
100 euro allowance to cover for infrastructure expenses related to working from home

Ability to take home office tools, such as chair, monitors etc

24-hour psychological support hotline with psychologists

Free covid-19 testing to all employees returning to the office after lockdown

Free covid antibody test

Free flu vaccination

Frequent communication / education on how to deal with remote working (tips and tricks, virtual workshops, presentations)

Two months subscription to Netflix
Hungary
NN in Hungary donated laptops to employees' children, who do not have the necessary equipment for remote education.
NN in Hungary collaborates with partner ICAS to organise webinars for employees to help them deal with stress and mental challenges. Personal consultancy is also available for employees.
Employees were given 'thank you cards', which they could use as vouchers in many shops.
Online 'All Staff meetings' entertain and inform colleagues.
Japan
NN Life Japan provides an 'Employee Care Support' token that employees can use for equipment and other materials to make working from home more effective.
NN Life Japan offered all colleagues gifts produced from six partnering SMEs to celebrate the end of the year in 2020.
The Netherlands
Nationale-Nederlanden launched a vitality platform to support employees working from home, and our running ambassador Erben Wennemars recorded a video fitness series to help give colleagues an energy boost.
Company social workers are available for confidential conversations with employees who need support.
NN Investment Partners
NN Investment Partners rolled out the Fit & Focus programme, aiming to support colleagues in creating and maintaining personal healthy habits while working remotely, using the power of neuroscience. The programme touched upon important topics such as sleep, mental focus, nutrition and exercise, gratitude and navigating the pandemic as a working parent.
Poland
Nationale-Nederlanden in Poland provides special psychological help and online fitness courses for employees.
Nationale-Nederlanden in Poland offers online courses and animations for employees' children, as well as the possibility to rent a laptop for children to follow online education courses.
Nationale-Nederlanden in Poland organised webcasts with Dr Paweł Grzesiowski, immunologist and infection expert, on the topic of Covid-19 and how to avoid infections, and taking care of yourself and your loved ones.
Slovakia
NN Slovakia offered employees free Covid-19 testing, as well as protective equipment such masks and sanitiser.
NN Slovakia offered online education and development courses, fitness training, tips on how to manage life in quarantine and online consultation sessions with coaches and psychologists.
NN Slovakia launched Hello platform for vitality for employees.
Spain
Nationale-Nederlanden Spain provided employees with a one-time allowance to adapt their personal spaces to working from home.
From May to October 2020, Nationale-Nederlanden Spain implemented a reduced, flexible work schedule for most Head Office employees to allow conciliation while schools were closed.
Nationale-Nederlanden Spain provides psychological support sessions by telephone for employees and their families.
Employees can take extended leave in case of the death of a close relative.
Turkey
NN Turkey organised online activities for employees, such as online sports, dietary activities and programmes to help quit smoking.
NN Turkey sent health kits and gift boxes to employees.
Employees could use office equipment to facilitate them working from home.
NN Turkey organised online happy hours and online townhalls to engage with employees